Regular price
£895.00 GBP
Regular price
Sale price
£895.00 GBP
Unit price
per
Sale
Sold out
Extends up to 6ft

UK Safety Glass

Made in the UK
A stylish & practical solution, our grey tinted glass reduces the glare of strong sunshine & provides interest in traditional or modern settings.
StopBreeze® Retractable Screens grant you the freedom to enjoy your outdoor space year-round, regardless of the weather. With durable and weather-resistant materials, enhanced by our premium craftsmanship, you can relax in the beauty of the great outdoors, unburdened by strong winds or unwanted noise.

We understand that your garden is an ever-evolving space, one that needs to adapt to your changing preferences and needs. That's why our screens are freestanding, each screen comes with two square base plates for the utmost security & upright stability. These plates are designed to perfectly hold 40cm square planter of your choice allowing you to not only add colour & personalisation to your space. But also the ability to move them to a new position or rearrange them to create a fresh atmosphere, without the worry of damaging your outdoor space. 
Please note: Images have been photographed in various natural environments to demonstrate the product in differing lights at different times of day. 
Whats Included

1x Retractable Glass Panel
2x Detachable Base Plates
Fixings & Fittings
3 Year Guarantee


For security, all our panels come with two secure aluminium base plates. The plates are designed to attach to each aluminium post & needs to be weighted with a plant pot (40cmx40cm) at each end or sand bag. The combined recommended weight needs to be 50KG for safety.

It is also possible to bolt the screens to the floor in lieu of baseplates, however the ground needs to be adequately prepared to hold the weight securely.
We recommend you seek professional advice regarding your space if you intend to do this. Read more information on our installation services here.
Product Features

- Extendable up to 6ft in height
- Wind & Sound Barrier
- Modular build
- Freestanding design
- Hydraulic retractable mechanism
- Quick & Easy Installation
Product Specs

- BSI Approved Safety Glass
- UV Protection
- Marine Grade Aluminium Posts
- Hydraulic Internal Mechanism
- Manufactured in the UK
View full details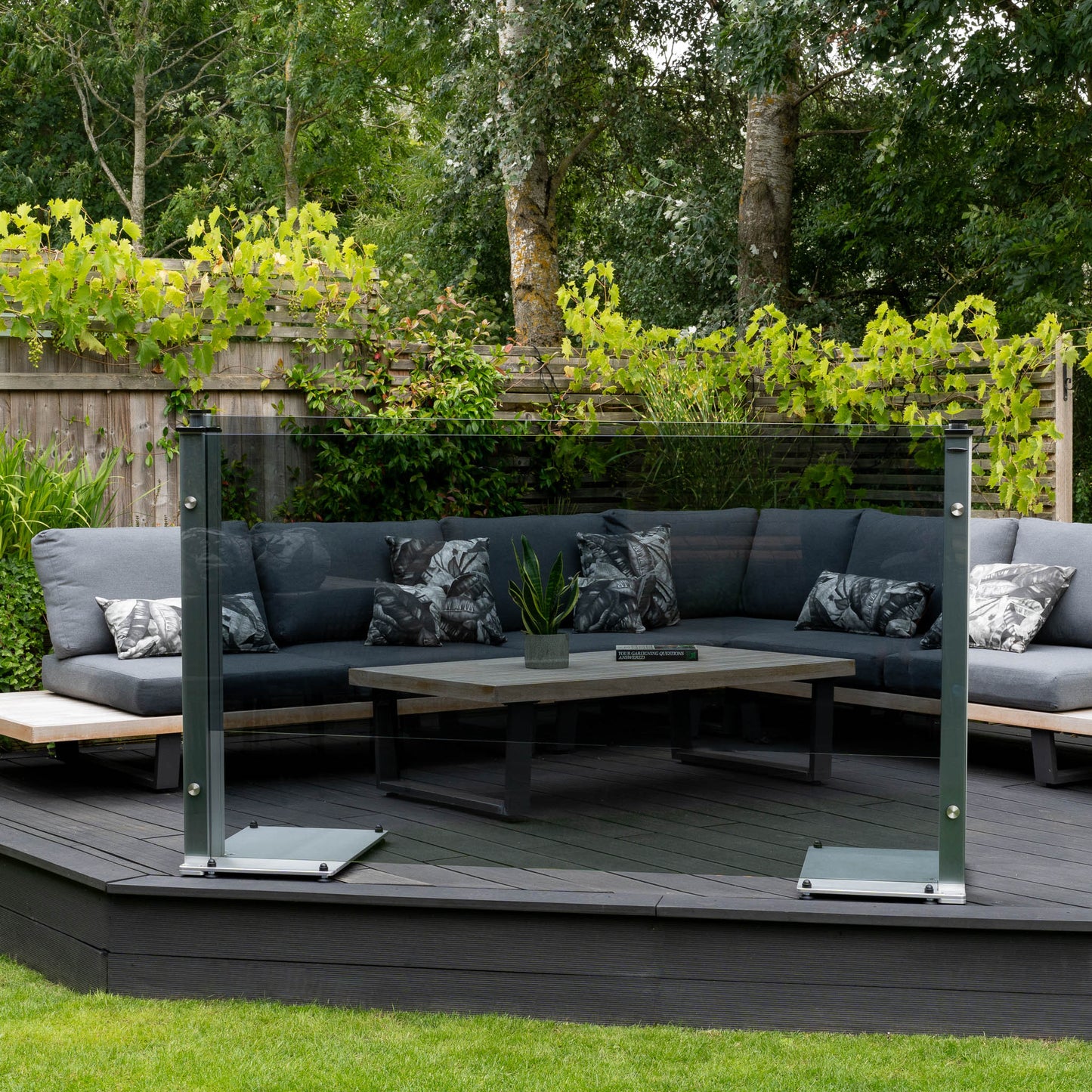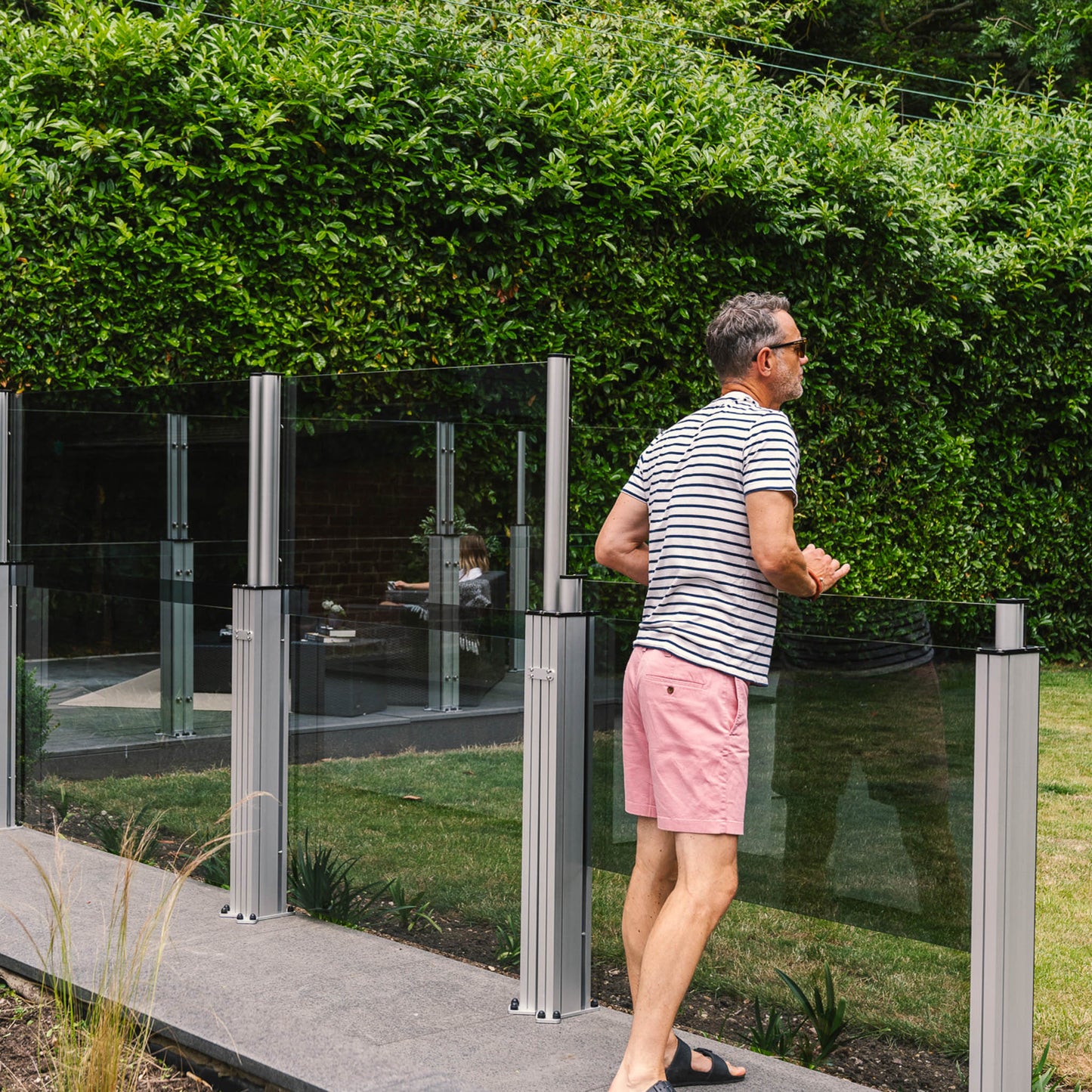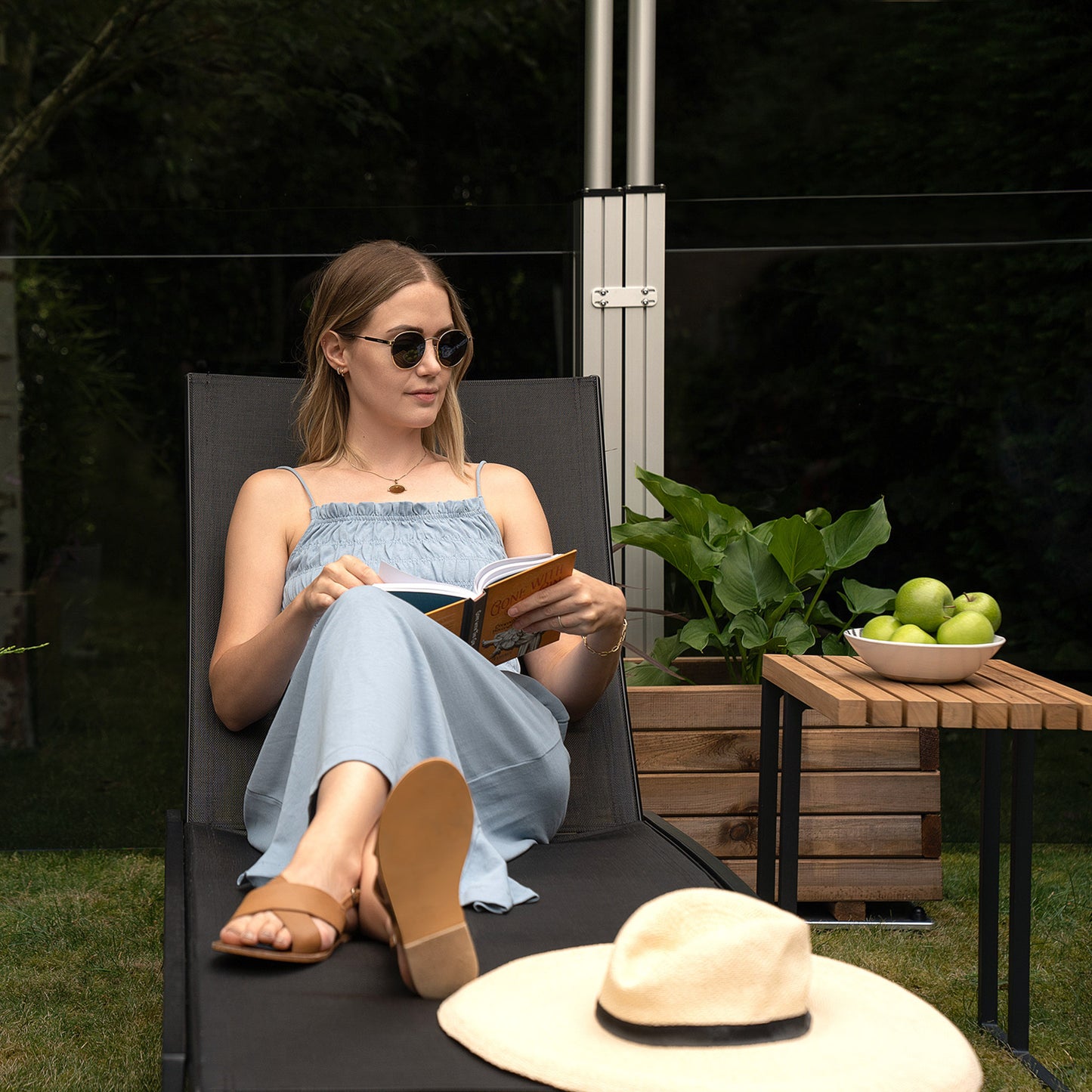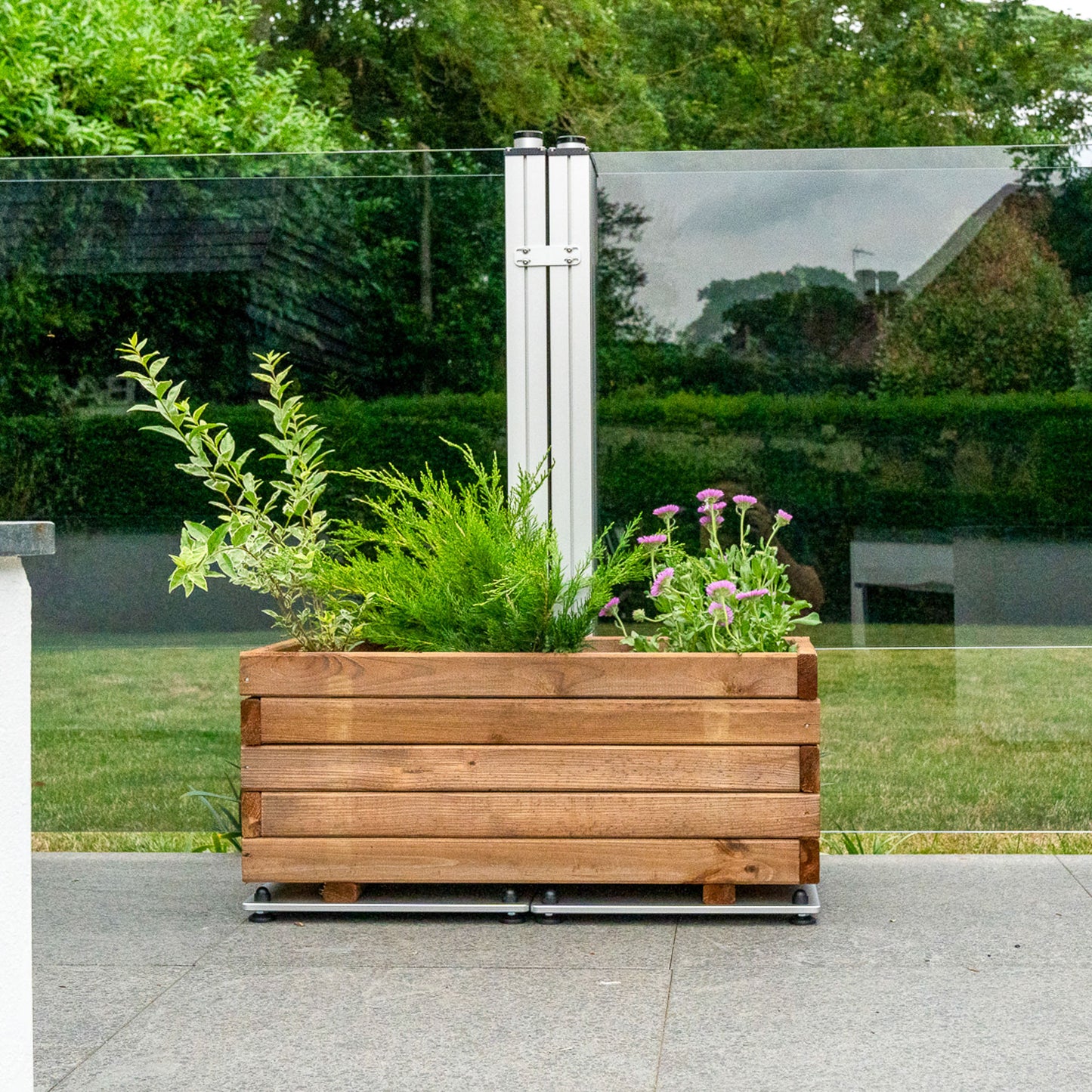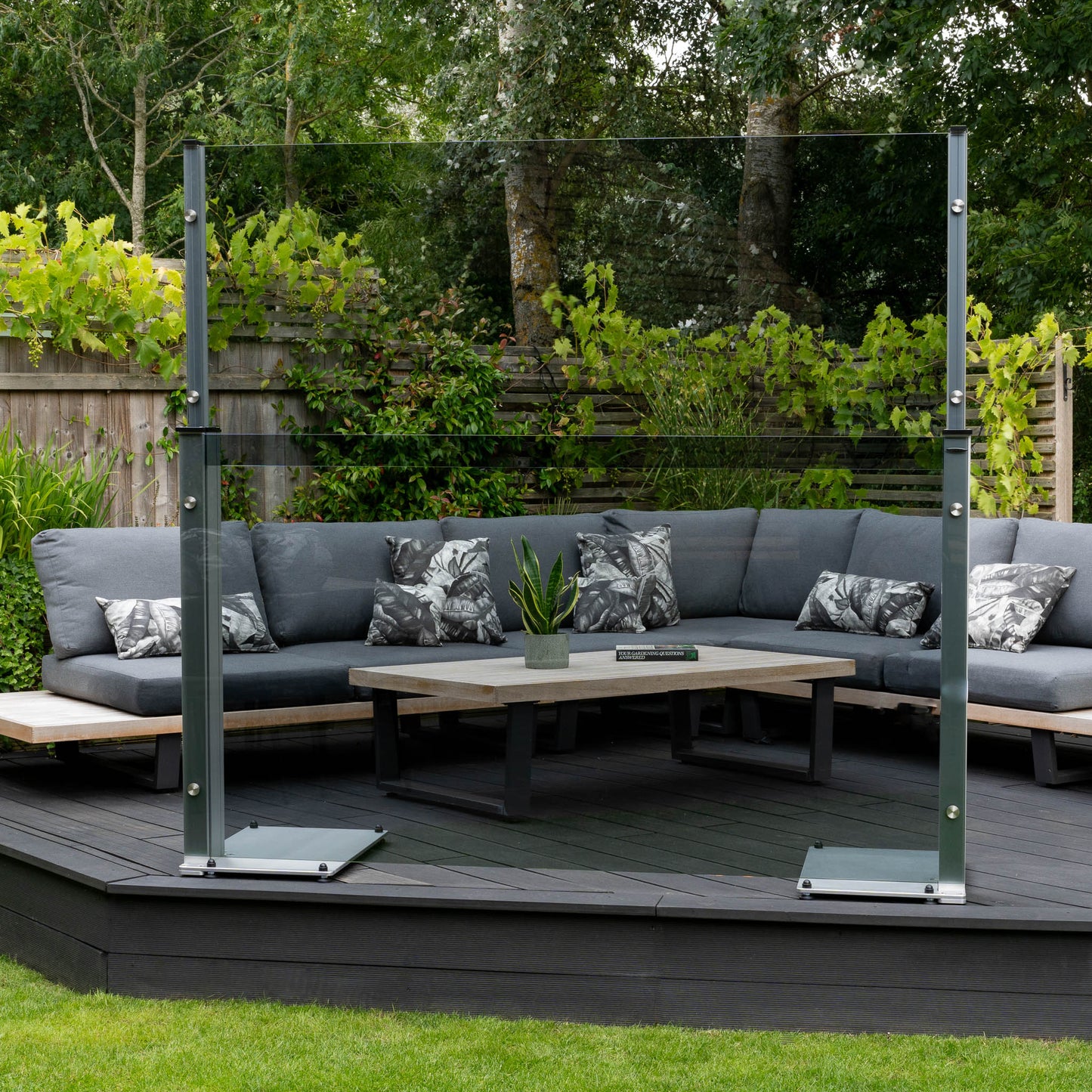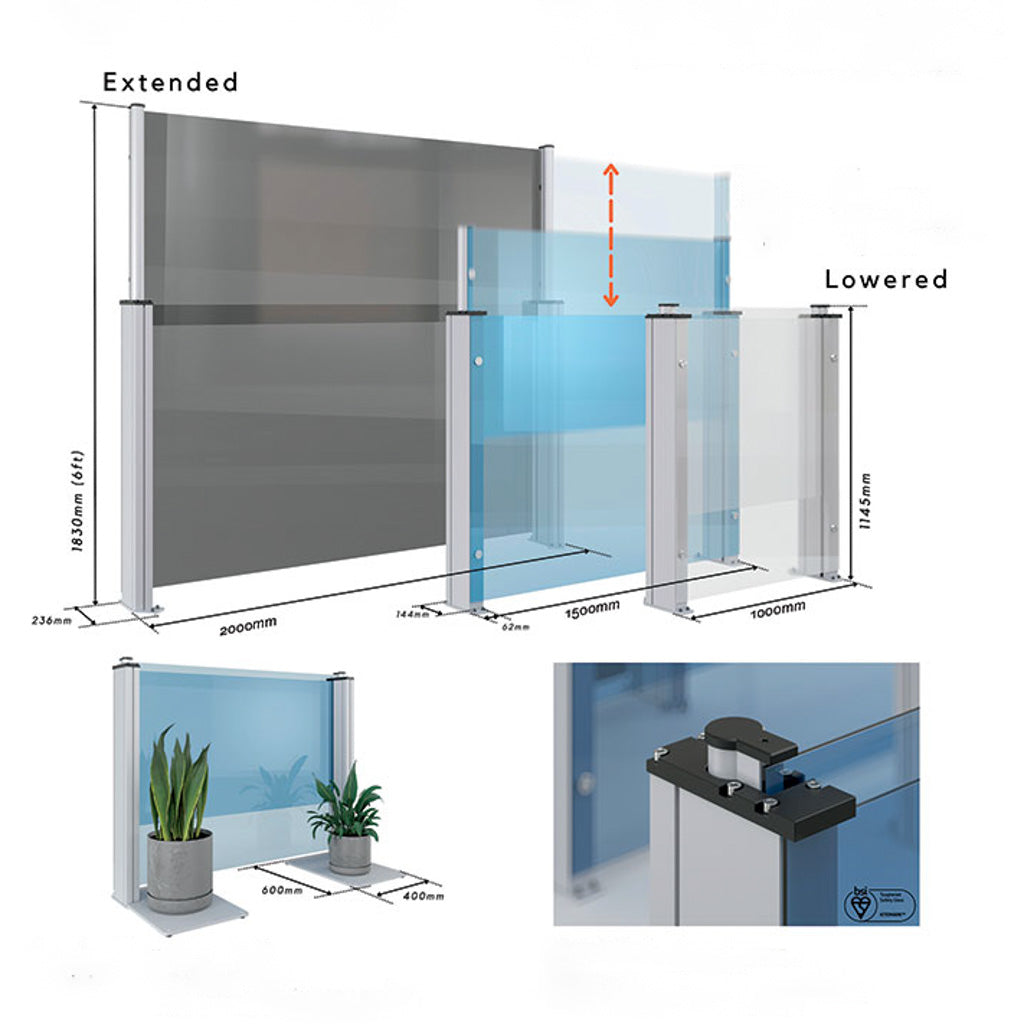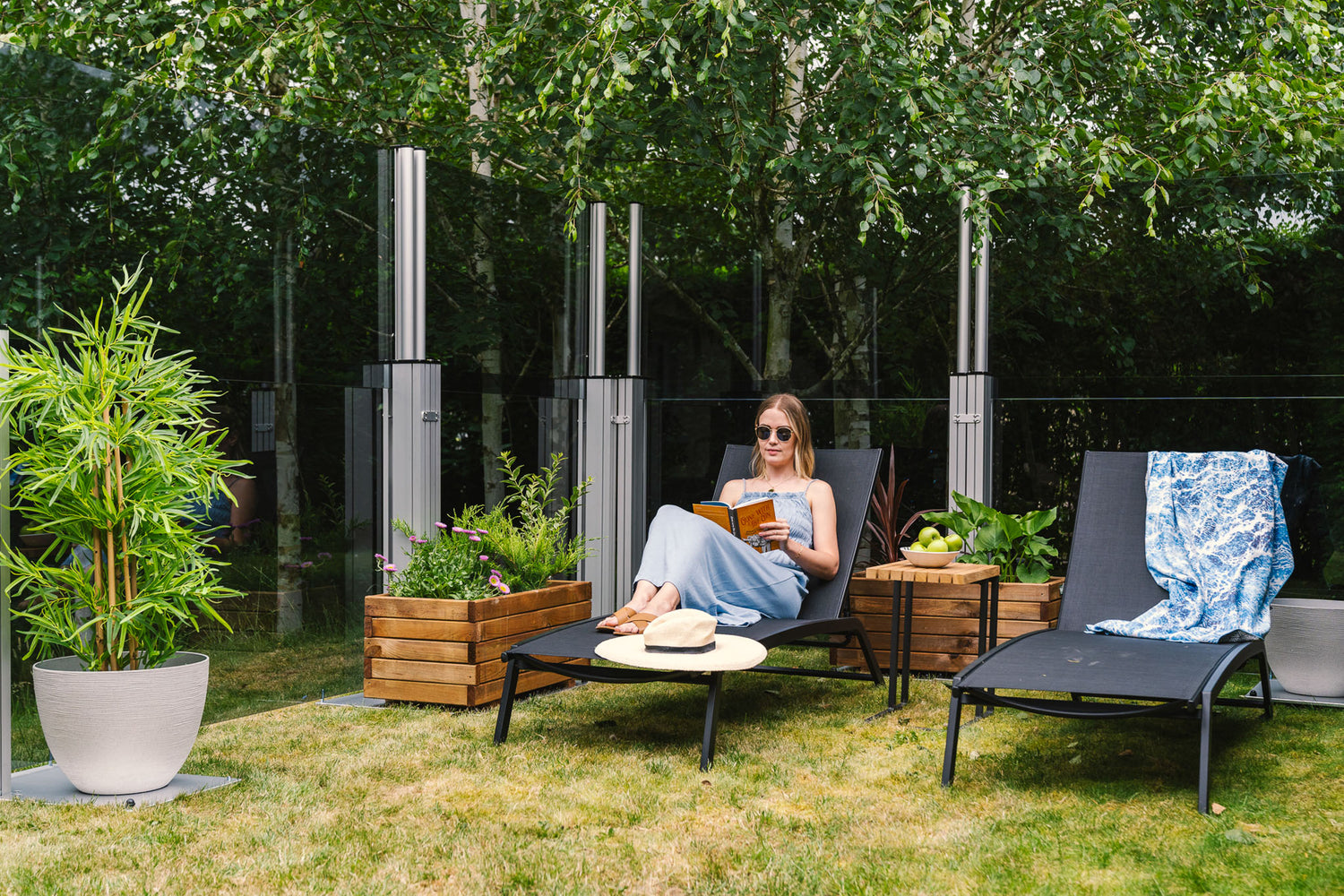 Enhance your garden with the versatile and stylish Retractable Terrace Screen by StopBreeze®. This modular freestanding system offers endless possibilities to create the perfect outdoor living experience all year round. Crafted with premium grade aluminium and marine grade stainless steel, the screen ensures durability and longevity. With its certified safety glass panels, you can enjoy peace of mind while adding a touch of elegance to your home.
Adjusting the height of our screens is simple. At their lowered position they are just under 4ft tall. However, by pushing the top section of the pane, you can easily increase the height to 6ft, providing you with enhanced weather protection. When you don't need the full height, simply repeat the process and watch as the screen retracts back into its locked position. Whether you're hosting alfresco dining parties or seeking a quiet sanctuary, this screen provides shelter from the wind, controlling airflow, and creates cozy sections within your outdoor space. 
The StopBreeze® retractable range is available in 3 lengths and a range of tints of finishes in addition to our best selling clear safety glass. All options can be mixed & matched effortlessly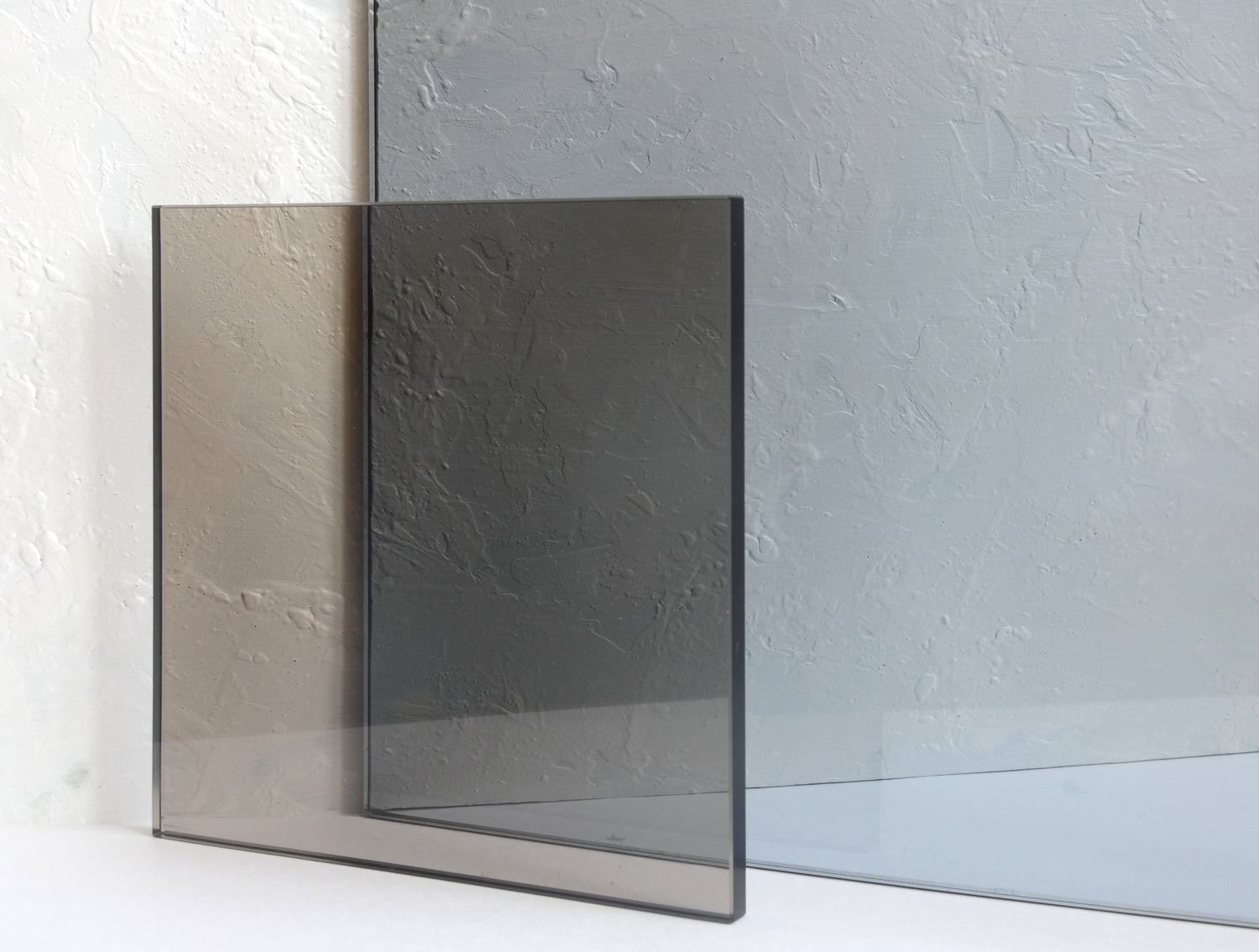 Glass Tint Selections
Clear Safety Glass

Our most popular glass option. Perfect for framing your setting, blending into the surroundings & giving you unobstructed views.
UV Tint

Our UV treated glass protects you against harmful invisible UVA & UVB rays. Perfect for areas that get lots of sun including decked areas, pools & hot tubs.
Bronze Tint

Add a touch of opulence and glamour to your outside space. Perfect for more contemporary settings.
Full Frosted

Our very popular full privacy solution. Recommended for dividing spaces and obscuring overlooked areas.
Semi Frosted

For when privacy is required without obstructing your views when extended.
Smoked Grey Tint

A stylish & practical solution, our grey tinted glass reduces the glare of strong sunshine & provides interest in traditional or modern settings.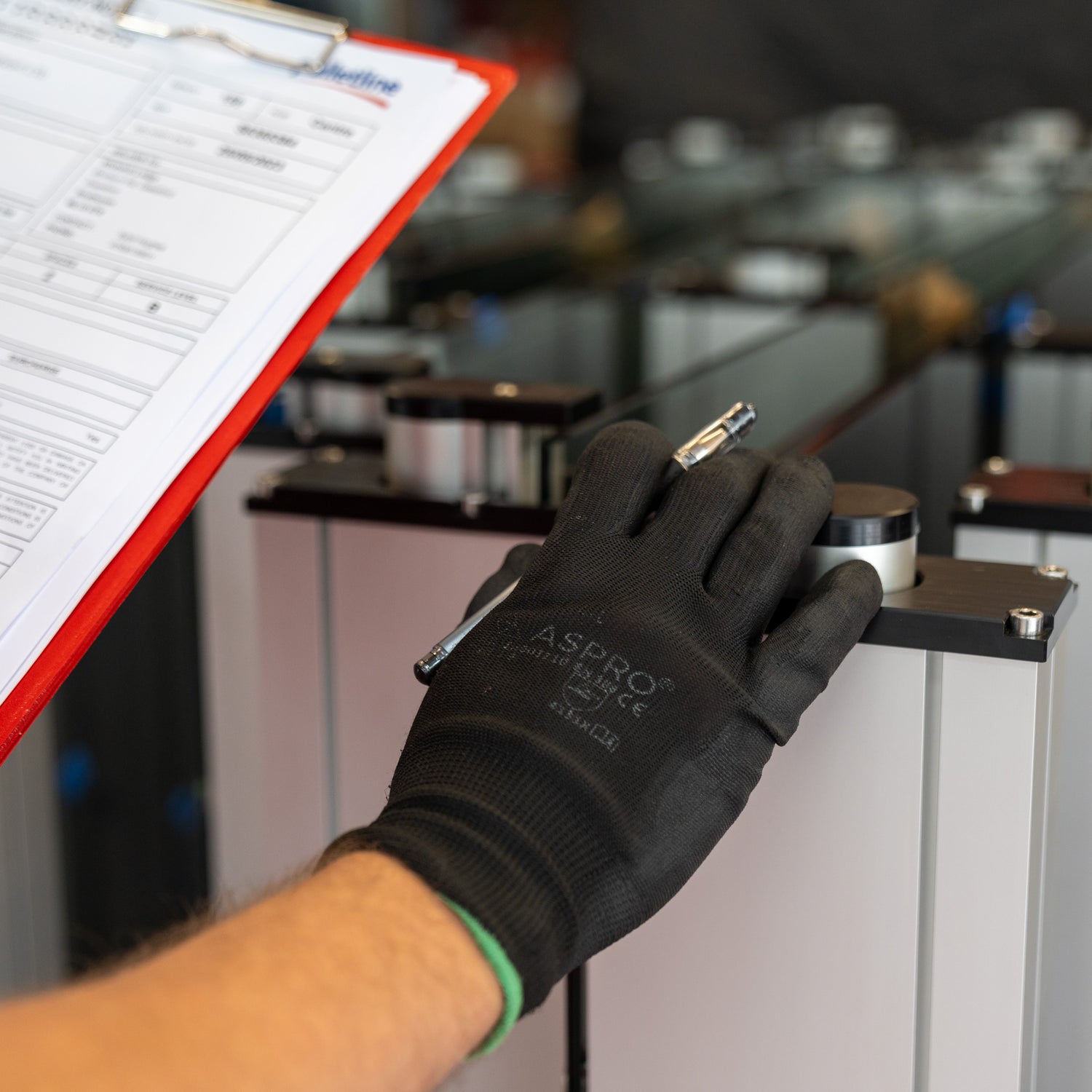 3 Year Guarantee as Standard
We believe in the quality and reliability of our products, which is why all our modular garden windbreakers come with a 3-year guarantee as standard. This guarantee gives you peace of mind, knowing that we stand behind our products.

But our commitment doesn't stop there. We also offer a 10-year service promise, ensuring that we will be there for you throughout the lifespan of your windbreaks. Whether you need assistance, maintenance, or have any concerns, our dedicated team will be ready to help.


Learn More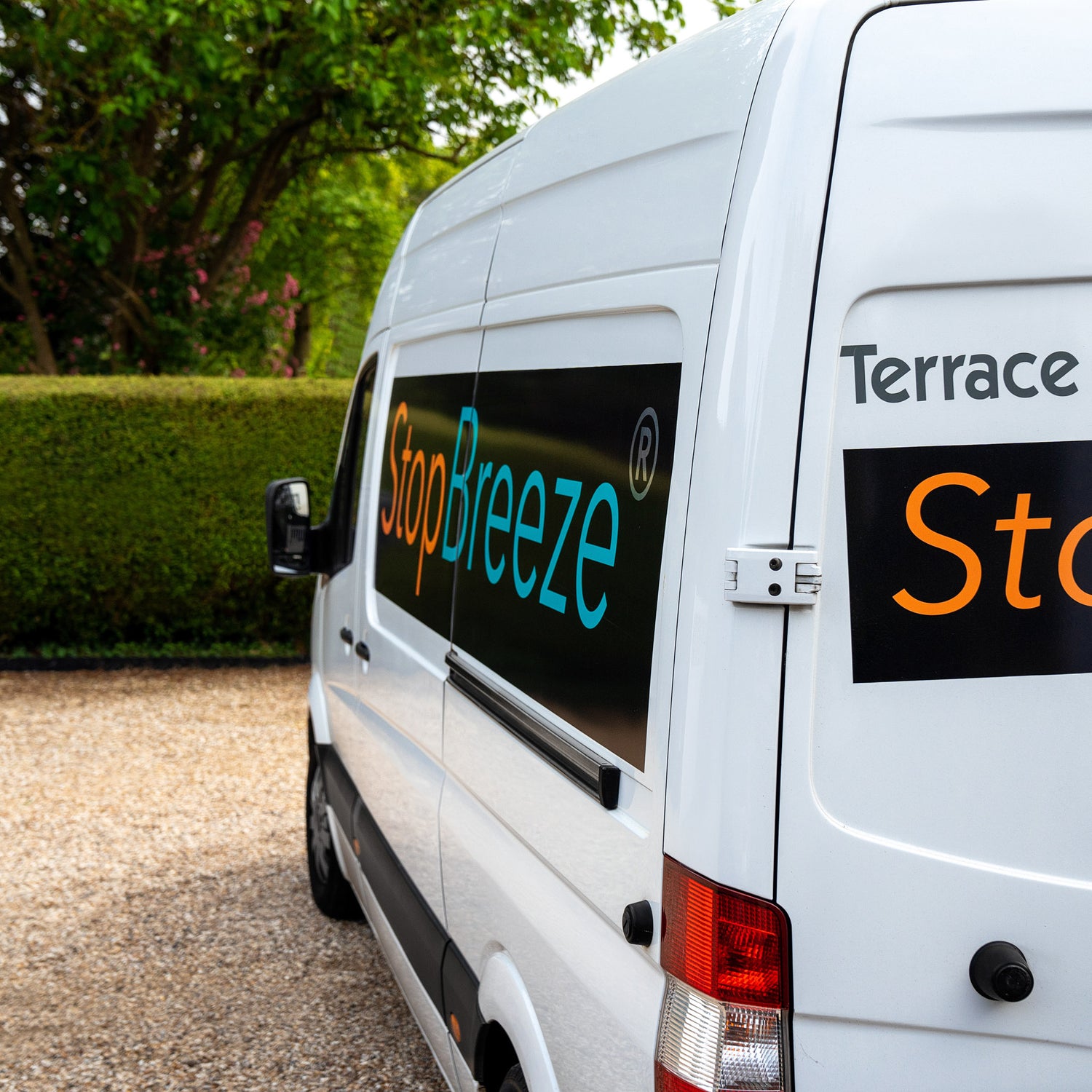 Delivery & Installation
All StopBreeze products are made to order in our Stowmarket warehouse. We aim to build & deliver your order to you within 21 days of purchasing.

Our bestselling retractable screens are delivered with minimal assembly requirements so you can start to enjoy your newly acquired micro-climate straight away.

Opting for a more permanent solution? Our skilled installers are on hand to deliver & install your panels as long as you are based with 150 miles of Stowmarket.
Explore Services
"I can't get enough of my new space, it's a delightful little windbreak from which to enjoy my garden"
The Woods, Cambrideshire
"I'm in love with my glass windbreaks, they do not obstruct my view & now i can enjoy my garden for much longer in the evening!"
The Robertsons, Suffolk
"Great quality & competitively priced, we are very impressed with our screens & would definitely recommend."
The Walkers, Cambridgeshire
YOU MAY ALSO LIKE
Regular price

From £795.00 GBP

Regular price

Sale price

From £795.00 GBP

Unit price

per

Regular price

From £895.00 GBP

Regular price

Sale price

From £895.00 GBP

Unit price

per